In 2009, a boy from Cleveland opened a restaurant called The Greenhouse Tavern. The rest is history.
CLEVELAND, OHIO
Chef Jonathon Sawyer
2009
As a proud Clevelander, James Beard award-winning Chef Jonathon Sawyer has worked tirelessly to help elevate the culinary landscape of his hometown with his distinctive restaurant concepts, including growing list of acclaimed Cleveland culinary destinations, including his flagship, The Greenhouse Tavern, a French and seasonally inspired gastropub named by Bon Apètit Magazine as one of the "Best New Restaurants" in 2009; and Noodlecat, a mash-up noodle house focusing on local ingredients, sustainability, and top-tier ramen served in a quick serve style, and his newest venture, Trentina, an intimate, fine-dining restaurant focusing on the cuisine of Trentino in Northern Italy, where Chef's wife, Amelia Sawyer, and her family originate. In addition to his stand-alone concepts, Chef Sawyer has also made an impact on the stadium foodservice scene with three restaurants launched in 2012: Sawyer's Street Frites and Sausage & Peppers at the Cleveland Browns' First Energy Stadium; and SeeSaw Pretzel Shoppe at the Quicken Loans Arena, home of the Cleveland Cavaliers.
Prior to establishing his Cleveland businesses, Sawyer gained cooking experience across the country. The Pennsylvania Institute of Culinary Arts graduate began his culinary career at The Biltmore Hotel in Miami before working in New York City alongside Charlie Palmer at Kitchen 22. Chef Sawyer worked as chef de cuisine for his friend, colleague, and fellow native Clevelander, Michael Symon, and then became Chef Symon's executive chef at Parea in New York, receiving a two-star review from The New York Times and a four star review from Time Out New York. He moved back to Cleveland in 2007 to partner with a local entrepreneur to open Bar Cento, a modern Roman enoteca in the Ohio City neighborhood, before he went on to launch his own culinary empire, which now includes a product line.
Chef Sawyer's passion, skill and creativity have been rewarded greatly since he arrived on the culinary scene. In 2010, Food & Wine magazine named him a "Best New Chef" and in 2015 he took home the coveted James Beard award for Best Chef: Great Lakes. In addition, Chef Sawyer has made several national television appearances including The Chew to promote his new book Noodle Kids, Bizarre Foods America with Andrew Zimmern, Iron Chef America, Dinner Impossible, Unique Eats, The Dish, and Best Thing I Ever Ate. When Sawyer is not in the kitchen, he is surrounded by his family: his wife, Amelia; son, Catcher; daughter, Louisiana; dogs Potato and Vito; and chickens Acorn, Bunny, Bear, and Squid. He is an avid cyclist, as well as a tireless supporter of local agriculture and sustainable businesses both in Northeast Ohio and around the country.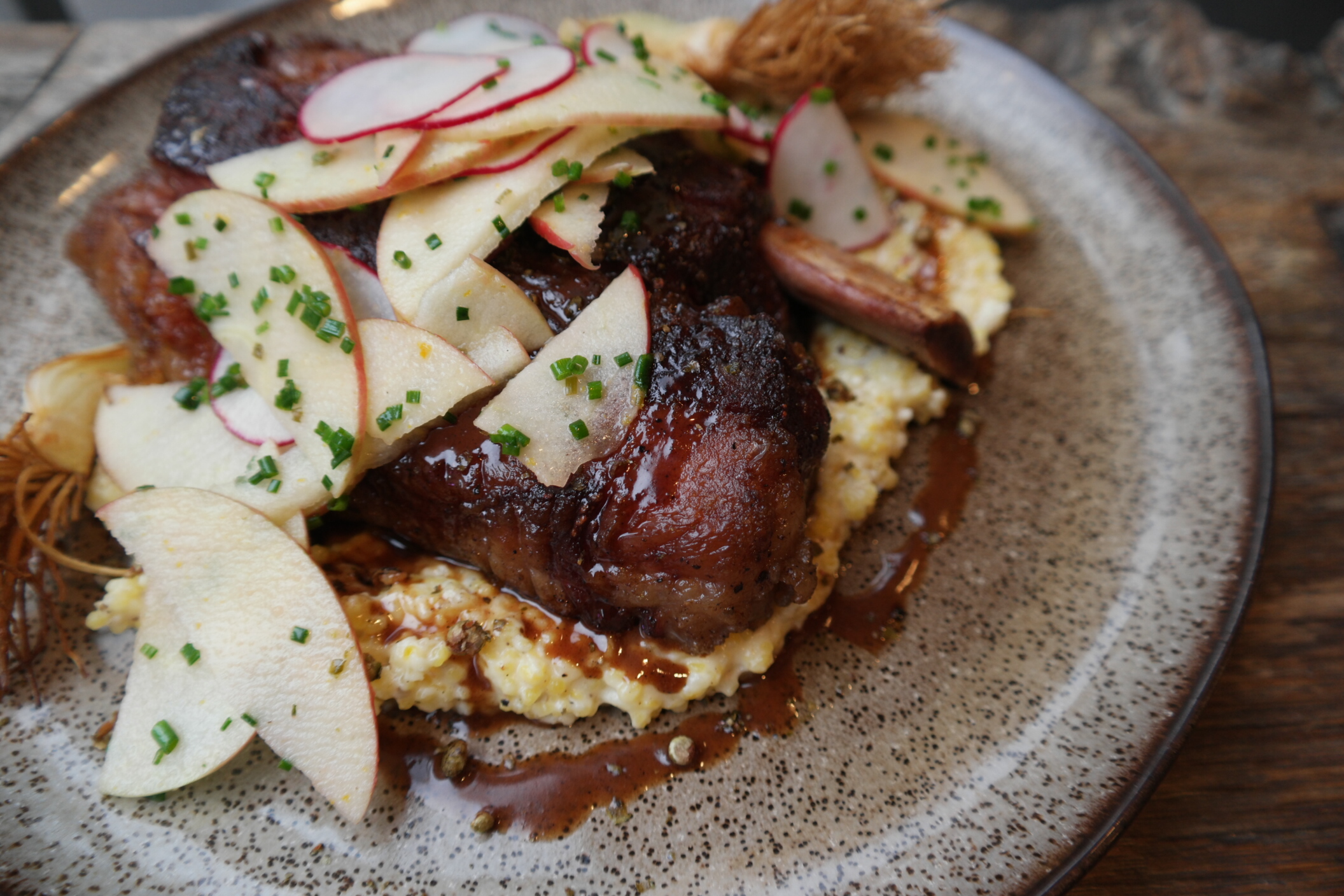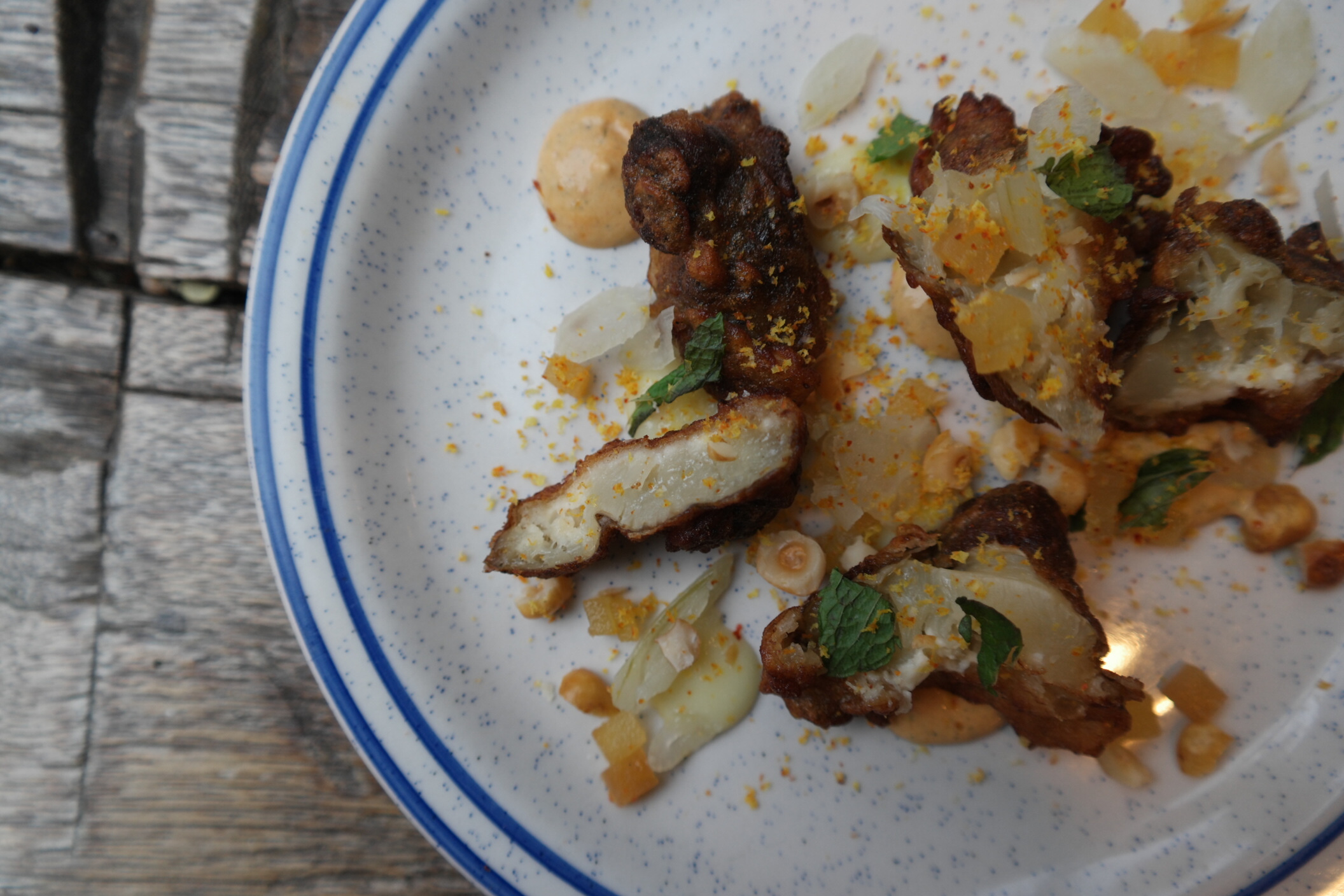 Vegan to carnivore, gluten free to vegetarian, all are welcome in our house. Our menu covers all of the food groups to ensure a happy & delicious time by all. Our chefs focus on local first, organic, gmo free, and sustainable food so you can proud of your plate.